(Updated 23 May 2023: New Kīpapa website address)
In response to a need in the community for access to historical Hawaiian knowledge, Awaiaulu assembled primary source documents, articles from the newspapers, and produced material to understand the detail of events in Hawaiʻi's history.
Lā Kūʻokoʻa, November 28, 1843 (Independence Day)
Lā Hoʻihoʻi Ea, July 31, 1843 (Restoration Day)
Iosepa Kahoʻoluhi Nāwahī (Joseph Nāwahī)
The Awaiaulu team creates two strands of curriculum for each grade band, K-3, 4-6, 7-8 & 9-12 as well as mele, supplemental reading materials, games, etc. All resources are presented bilingually in Hawaiian and English.
To access Kīpapa please create an account at https://www.awaiaulu.app/onboard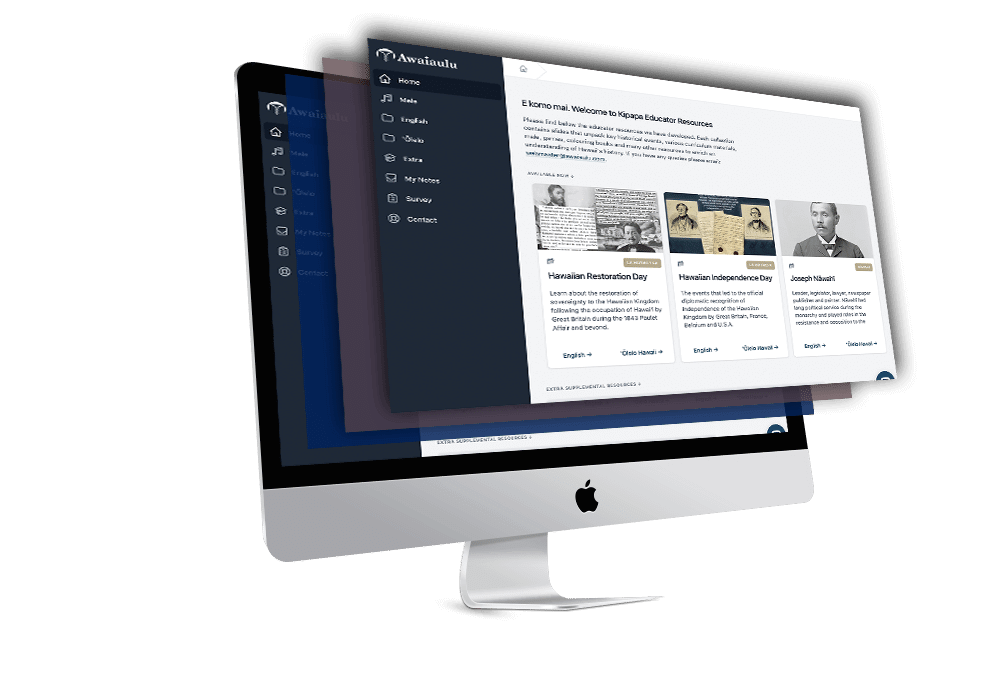 Here is a sample of a narrative:
And other resources such as infographics, inquiry sheets, games and mele!