ABOUT US       STAFF       TRAINEES       MEDIA      HOME
---
Board of Directors
John Clark – President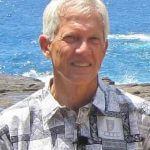 (Director, 2011-2016; President, 2017-present) A former lifeguard and retired Deputy Fire Chief of the Honolulu Fire Department, is the author of 10 books on Hawaiʻi's beaches, surf spots, and place names. Self-employed as a shoreline planning consultant and a water safety instructor, he is a former president of the Hawaiian Historical Society. He is also co-editor of The Hawaiian Journal of History and copy editor of Lawaiʻa magazine.
Gaylord Wilcox – Vice President

(2004-present) Worked for Grosvenor International, owned Editions Limited, a book publisher specializing in Hawaiian cultural and historical publications, and is the developer and President of Hanalei Center. He is currently serving on boards for the Waioli Corp and Bishop Museum.
John Marrack – Treasurer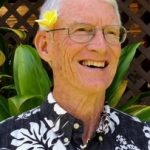 (2004-present) A retired audit partner of the international accounting firm, Deloitte and Touche, LLP. He continues to provide consulting services, volunteers his time and expertise to many nonprofits in Hawaiʻi, and is a gold-medal tennis player.
Marti Steele – Secretary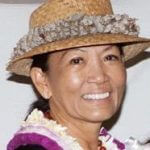 (2006-present) A General Partner of Steele Family Limited Partners & is President of the Dwayne and Marti Steele Investment Co. She has been a board member for Saint Andrew's Priory and Awaiaulu, and is also a member of the Hawaiʻi Asia Paciic Association. She is an active volunteer for a number of non-profit community groups in Hawaiʻi.
Jimmy Piʻikea Haynes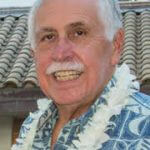 (2011-present) Retired as CEO of Maui Petroleum. He is a self-employed consultant, Director of Kalama Land Co., and Director/Treasurer of Kaupo Ranch. He has been a Regent for the University of Hawaiʻi and serves on the boards of Maui Native Hawaiian Chamber of Commerce and Awaiaulu. He has received numerous awards for his community and business leadership.
Wayne M. Pitluck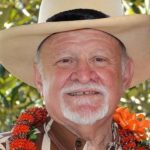 (2013-Present) A founding partner of the Honolulu law firm of Pitluck, Kido & Aipa. He is a founding director of Hauʻoli Mau Loa Foundation, providing grants to benefit Hawaiʻi's disadvantaged children and sustain its environment. He is associated with various programs to preserve and promote Hawaiian music and culture, serves on the Dean's Executive Counsel of the University of Hawaiʻi at West Oʻahu, and also serves on the board of the Bishop Museum.
Neil Hannahs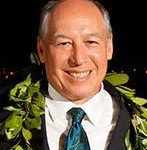 (2017-present) In 2016, Neil J. Kahoʻikele Hannahs concluded over 41 years of service to the Kamehameha Schools and launched Hoʻokele Strategies LLC, a consulting enterprise to engage inspiring wayfinders in building a thriving society. A graduate of Kamehameha Schools with BA and MA degrees from Stanford University, he serves on the State of Hawaiʻi Commission on Water Resource Management and boards of the Polynesian Voyaging Society, Hawaiian Island Trust, Aloha Kuamoʻo Āina and Awaiaulu.
Aaron Salā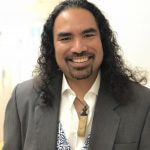 (2017-present) An accomplished award-winning vocalist, pianist, composer, arranger, conductor, producer, director, adjudicator, music scholar, and Hawaiian music professor. He commits a significant amount of his time and energy in service to the Arts and to the Hawaiian community. Between 2011 and 2016, he served as a board member of the Hawaiʻi Tourism Authority, chairing the board during the last year of his tenure. He currently serves as a member of the Board of Directors of PBS Hawaiʻi.